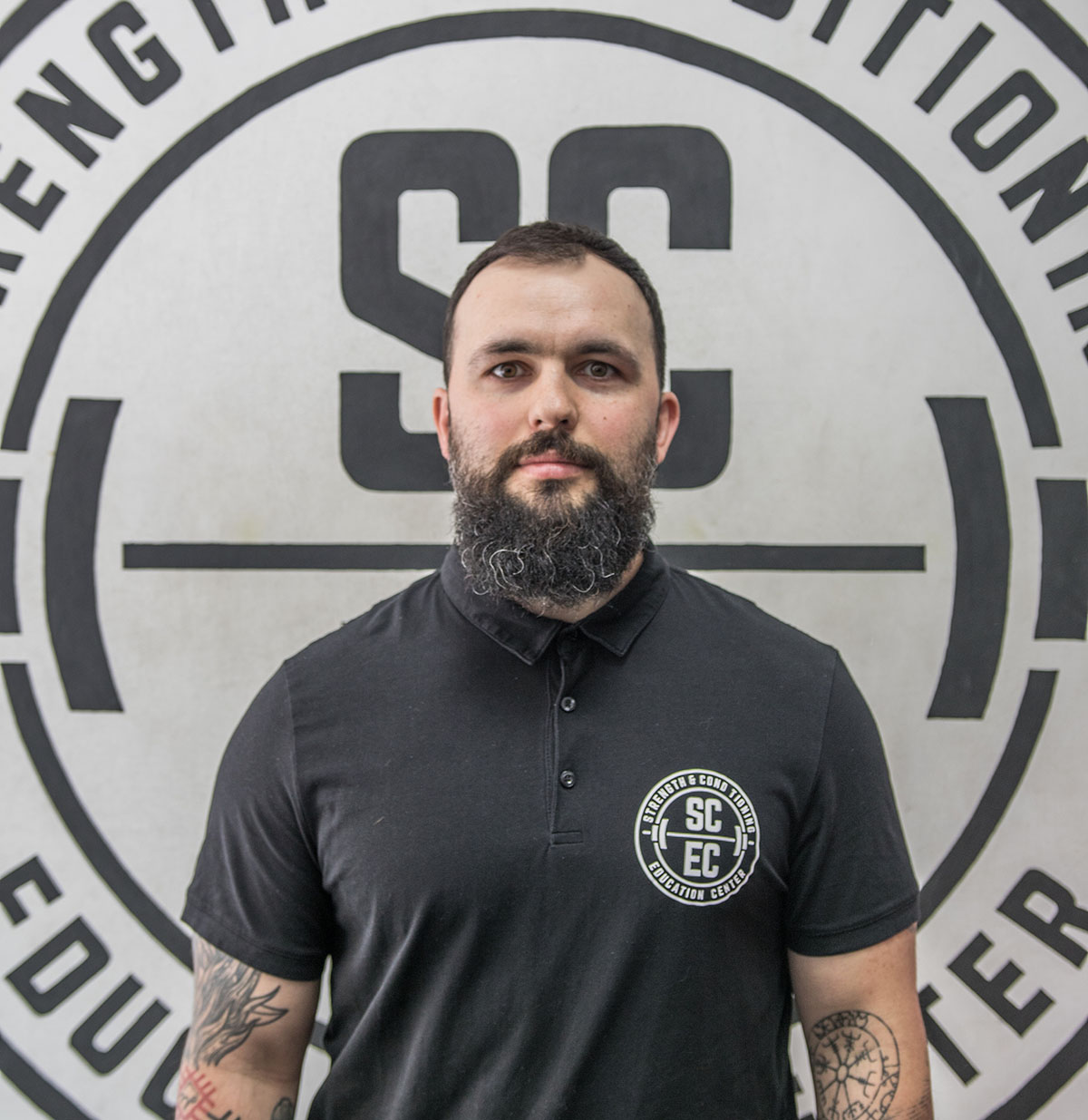 Contact: mirekbabiarz@scec.pl
In his career as a sport performance coach, Miroslaw worked with thousands of athletes from around the world at every sport level, including athletes from the UFC, UEFA, NBA, MLS, MLB and those participating in the summer and winter Olympic games. He is a graduate of Temple University in Philadelphia where he obtained a Master's degree in Kinesiology. Currently he is pursuing his PhD in the Department of Physiology at University of Physical Education and Sport in Gdansk, Poland. His PhD thesis focuses on undulating periodization model for increased strength, muscle mass and cognition. He also obtained Bachelor's degree in Business Administration from Goldey Beacom College (Delaware, USA) and Associate's degree in Exercise Science from Mercer County College (New Jersey – USA).
In 2015 he returned to Poland, co-founded Strength and Conditioning Education Center which is the most renowned sport performance organization in Poland. Recently, he was responsible, for the physical preparation of Polish national football player Arkadiusz Milik and UFC Champion Joanna Jędrzejczyk. He is also an author of 3 bestselling strength & conditioning books in Poland. Currently he is running one of the most successful performance gyms in Poland, located in Gdynia where many professional athletes train on daily basis.
He gained most of his experience in the USA where he studied and worked for nearly 15 years (from 2001 to 2015). At Temple University in Philadelphia he worked as a Strength and Conditioning Coach for over 400 athletes from 16 sports such as: football/soccer (men and women), track and field (men and women), basketball (men and women), American football, women's volleyball, baseball, tennis, (men and women) ), golf (men and women), rowing (men and women), cross-country running (men and women), softball, women's field hockey, women's lacrosse and gymnastics (men and women).
In the following years he became the Director of Performance at the University of Redlands in California, where he was responsible for 21 sports teams and also 11 employees. In total, over 500 athletes where in addition to the above-mentioned sports (at Temple University) he also coached: swimming (men and women), water diving (men and women), water polo (men and women).
He co-created SCEC School of Sport Performance which is the only education course in Poland with accreditation from the National Strength and Conditioning Association – NSCA (biggest in the world, based in the USA) and from the National Academy of Sports Medicine – NASM (second biggest in the world, based in the USA). The school is 6 weekends (12 total days) of theoretical and practical knowledge. The topics include but are not limited to: periodization and programming methods, olympic lifting, strength training, plyometrics training, speed and agility, endurance training, injury prevention and reconditioning, advanced training systems and many more.
Credentials:
CSCS – Certified Strength and Conditioning Specialist (by NSCA – National Strength and Conditioning Association – USA),
Sport Performance Coach (by USAW – United States Weightlifting Federation),
PES – Performance Enhancement Specialist (by NASM – National Academy of Sports Medicine – USAW)
Publications:
book: Babiarz M., Pacek A. – 365 Zaawansowanych podpowiedzi treningowych. SCEC 2020.
book: Babiarz M., Pacek A. – Sekrety przygotowania motorycznego w sporcie. SCEC 2019.
e-book: Babiarz M., Pacek A. – Trening izometryczny w domu. SCEC 2020
articles: Men's Health
articles: www.scec.pl